News
[Businessperson] Replacement of iron with new aluminum material... Spe…
본문
http://news.donga.com/3/all/20160728/79444370/1
RINNO ALUMINUM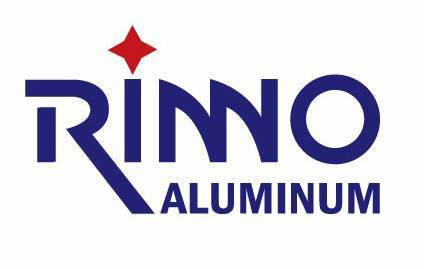 The loud mechanical noises of machinery cutting and buzzing filled a factory in Ulju-gun, Ulsan. The process of producing extruded materials of diverse forms by pulling aluminum extended like a long rice cake is well underway. Around 60 people were working tirelessly to heat, extrude, straighten, cut, and process round and elongated aluminum alloy.

The metal mass, which has been exposed to extreme heat and pressure, is reborn as a material for vehicle components after passing through a mold with the shape specified by clients. It is a lightweight substance used in passenger automobile parts such as 'rubber bush' and trucks and buses, as well as a high-performance part put on engine mounts or suspension systems to avoid noise, vibration, and body tilting.The company is gaining attention because it has produced a number of goods that are considerably lighter than conventional iron and have higher corrosion resistance with aluminum components, and it is mass-producing them as interior and exterior elements for vehicles.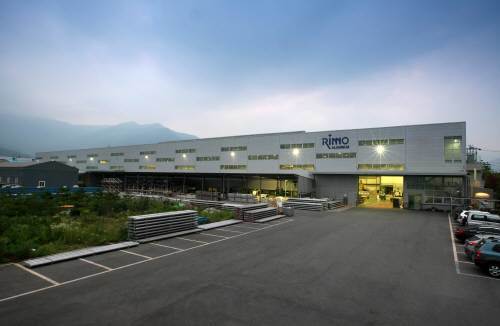 RINNO Aluminum's headquarters is located in Ulju-gun, UlsanCity.

Consistent process from material production to processing and assembly

RINNO Aluminum (CEO Sae-young Lee, www.rinno.co.kr), is a small and medium-sized enterprise that thrives in a downturn. RINNO Aluminum, which I've visited lately, is located in the Gilcheon Industrial Complex, close to the KTX Ulsan Station and the Seoul tollgate.
 
Linno Aluminum is an aluminum extrusion specialist. It has the most advanced technology in Korea for extrusion processing, bending, and assembly of all aluminum materials. The company, which created an aluminum extrusion manufacturing line in 2003, has built an integrated process line from material production to processing and assembly and is playing a significant role in increasing automakers' worldwide competitiveness.

The company not only supplies Hyundai and Kia, but also to Renault, Samsung, Ssangyong, GM, Chrysler, Toyota, and other major local and foreign automakers. Auto parts account for 60% of sales, with general industrial goods accounting for the remaining 40%.

It has recently expanded its client base into global countries such as Japan, the United States, Thailand, and Poland. This has resulted in an annual revenue growth rate of more than 15%, as well as continual employment creation. RINNO Aluminum is continuously increasing under the business motto of 'economy of a happy life' and 'human-centered economy'.The foundation of competitiveness is the development of new technologies and products by ensuring long-term professional labor and employing and developing young employees. With 'one pot rice management,' management and staff share values and build a trustworthy connection.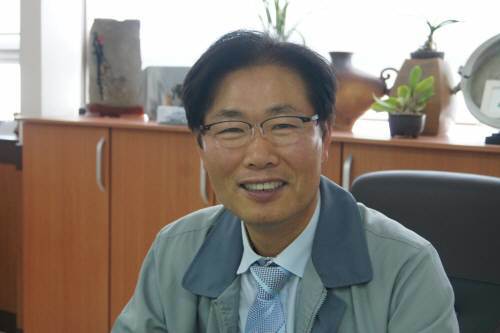 CEO Sae-young Lee 
Sae-young Lee (58), the company's CEO, is a businessman who created a life-changing success story after being placed into a severe financial situation due to the factory being flooded and unable to get payment for the items. In 1988, he founded Samwoo EMC, an industrial furnace manufacturing firm in Gamjeon-dong, Sasang-gu, Busan, and through many hardships, including the financial crisis, the anguish of canceling contracts without receiving transaction fees, and the factory flooding in 2003.
Even in this difficult situation, CEO Lee was resolved to transform the catastrophe into an opportunity and revive as a specialist aluminum material production firm. The manufacturing of aluminum moldings for automobiles and bus windows for Daewoo Bus in Busan signaled his resurgence.Taking advantage of this opportunity, his company created aluminum interior and exterior parts for railway trains and trucks, as well as windows and doors, and expanded the business into the processing and assembly industries, establishing RINNO Aluminum in 2009. The company has lately excelled in the production of industrial-wide materials such as aluminum cable trays and ducts for buildings and ships, aluminum booth ducts, aluminum gratings, and construction materials, based on its growing foundation in the automobile components area.
Linno Aluminum's aluminum wire cable tray has excellent corrosion resistance and is lightweight, decreasing overall construction costs by 20%. Products from the company were also employed in large-scale building complexes including LH Corporation and SH Corporation, as well as several stadiums for the Pyeongchang Winter Olympics. It has recently expanded its reach to include railway equipment such as Seoul Subway Line 9.
Furthermore, it is creating and distributing aluminum gratings and floating aluminum scaffolds as it expands its growth into shipbuilding and large-scale plant areas. RINNO  Aluminum takes the lead in initiatives that benefit the local community. By collaborating on technology development with UNIST, Korea Automotive Technology Institute, and Korea Institute of Materials Science, it contributes to job creation by preferentially hiring local youth and the disabled, and it is playing a critical role in revitalizing the local economy.
ReporterHwangHyo-jin herald99@donga.com